About the Hotel
Star Hotel Bulgaria is situated in the heart of the oldest inhabited cities in Europe, Plovdiv.

Star Hotel Bulgaria, located in one of the oldest cities in the world, is strategically located in the city's center of Plovdiv.

Plovdiv has been chosen as the European Cultural Capital for the year of 2019.
The guests of Star Hotel Bulgaria are only minutes away from Plovdiv's Old Town, the Roman Amphitheatre, and may enjoy all other well-known attractions that the city has to offer, as well as many galleries, museums, and shopping centers.

Star Hotel Bulgaria's location also offers its guests, its proximity to the city's business district, where they will find all banks, business centers and municipalities.

Star Hotel Bulgaria is the ideal choice whether you are looking to explore the ancient city of Plovdiv and its jewels, or travelling on business.
In addition to all the standard hotel services, Star Hotel Bulgaria has in mindthe guests' special needs, requests, and recommendation questions, for which reason, it has a24-hour Front Desk service, which consists of well-trained and professional staff that is ready to comply to all necessities for the customers' needs.
Facilities Star Hotel Bulgaria offers for its guests:
-24-hour Front Desk
-Free Wi-Fi, supporting high speed internet access in the hotel
-Baby cot
-Luggage storage (free)
-Safety Box
-Express Check- In/Check-Out
-Wake-Up Call Service
-Direct Telephone Line, Cable TV
-Rent-a-car, Taxi Services,
-Transfer from/to the Sofia Airport (with scheduled appointment)
-Tourist information and free maps of the city
Reservations for touristic attractions and tours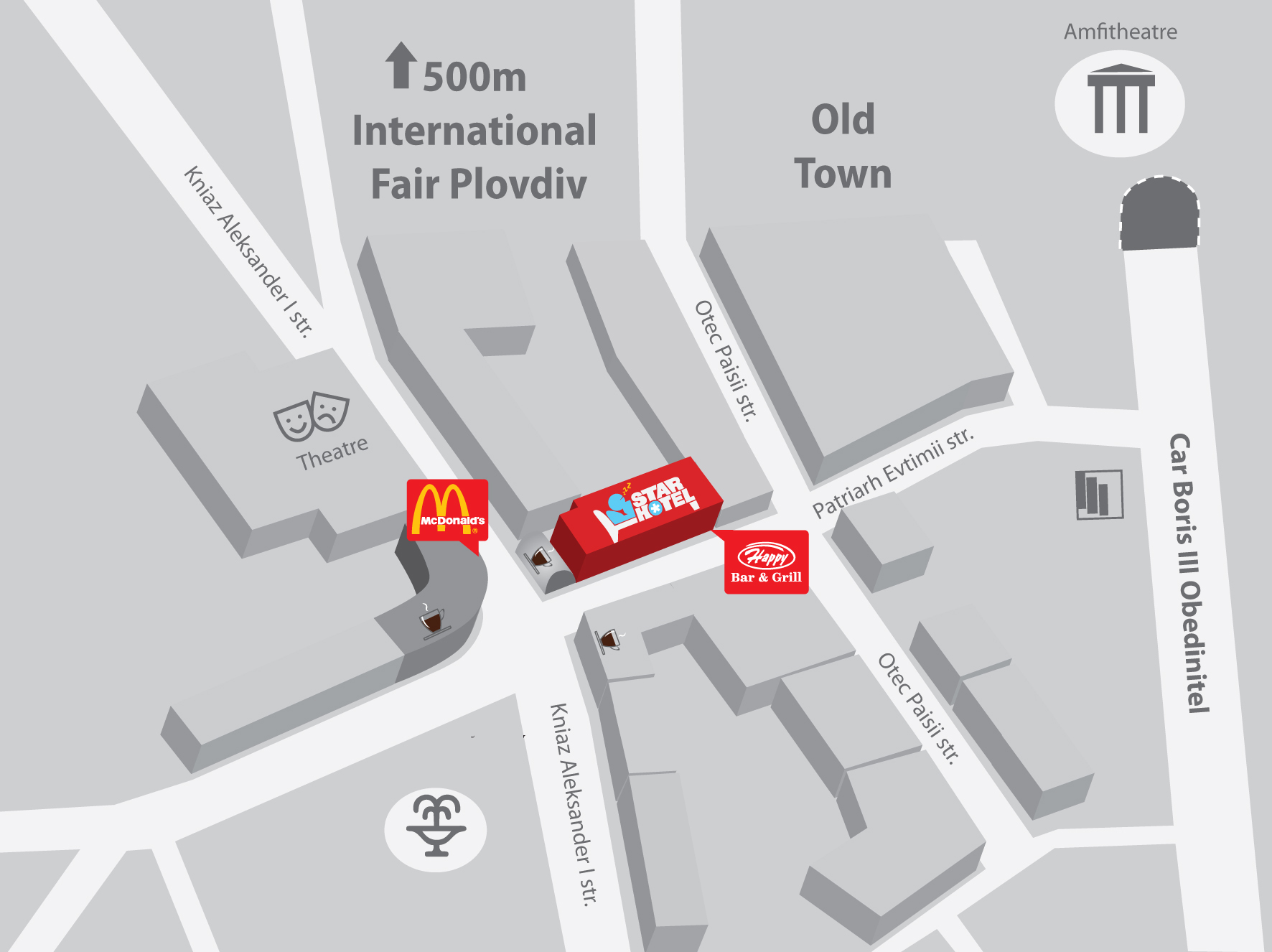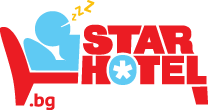 Contacts
Star Hotel Plovdiv
Patriarh Evtimiy Str. 13, Plovdiv 4000, Bulgaria
Contact us: +359 32 633 599
Email:

This email address is being protected from spambots. You need JavaScript enabled to view it.

Website: starhotel.bg