About the Hotel
In the heart of Plovdiv Star Hotel Bulgaria is steps from the Roman Theatre and all city sights. There is no such location in the whole city. We are so centrally located that you will find all the major attractions around us-the Old Town, the Roman Amphitheater, galleries, musems, and shopping centers. We are also, in the heart of the bussines center, surrounded by banks, bussines centers and municipalities.
Star Hotel Bulgaria is the perfect choice whether you are exploring Plovdiv, shopping or travelling on business.
We run a 24 hour Front Desk service, and our staff is always happy and ready to help you.
There is a free wireless internet all over the hotel.
Following our guests' special needs, requests, and recommendations we are always trying to provide not just standard hotel services but much more beyond that!
We have provided the following facilities for our guests: front Desk office works 24 hours; full High Speed Internet access in the hotel (Wi-Fi) - free for our guests; baby cot; luggage storage-free of charge; express Check in/Checkout; direct telephone line; cable TV; wake up call; rent-a-car; tourist information; free maps of the city; taxi servicesq safety box at the Reception; reservations for attractions and tours in Plovdiv and other sights in Bulgaria; transfer from/to the Sofia Airport, by prior appointment.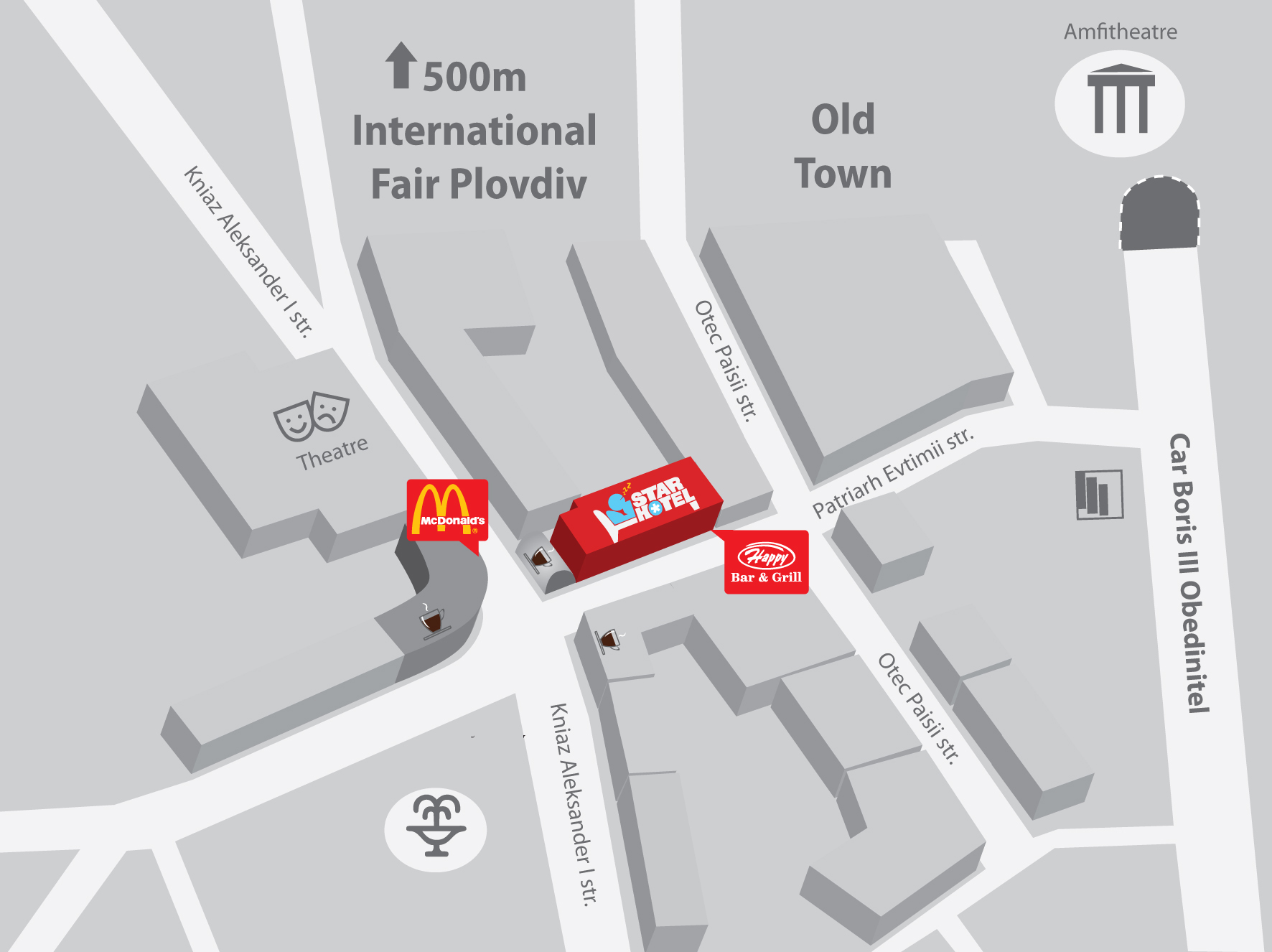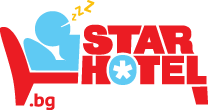 Contacts
Star Hotel Plovdiv
Patriarh Evtimiy Str. 13, Plovdiv 4000, Bulgaria
Contact us: +359 32 633 599
Email:

This email address is being protected from spambots. You need JavaScript enabled to view it.

Website: starhotel.bg